Note: These links are not intended for being downloaded through a web browser. Instead, please follow the installation instructions given below!
Make sure that you have a current version of the KNIME Analytics Platform. After starting KNIME, go to File → Preferences → Install/Update → Available Software Sites, click on Add… and paste one of above's URLs, depending on your KNIME version.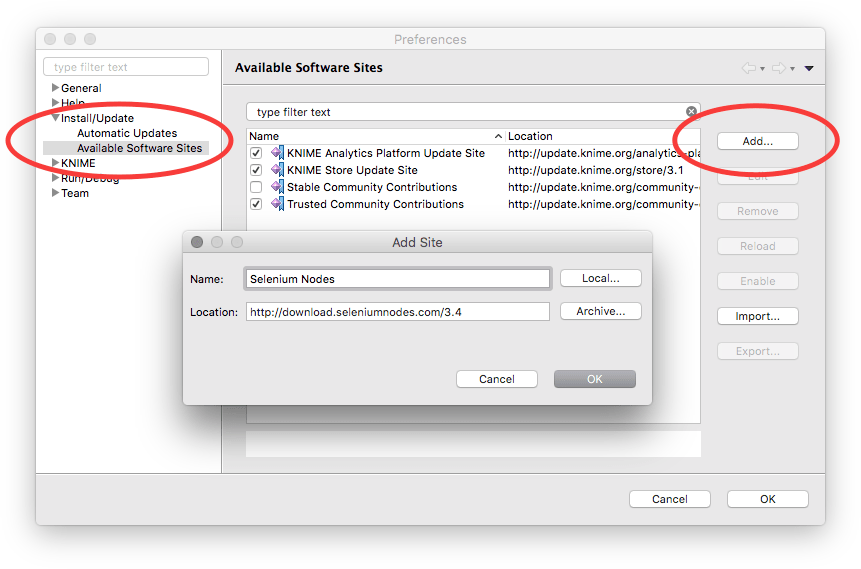 Save and close the preferences window, choose File → Install KNIME Extensions… and select Selenium for KNIME for installation. Restart KNIME when prompted to do so. After a successful installation, the Selenium nodes will be listed in KNIME's Node Repository.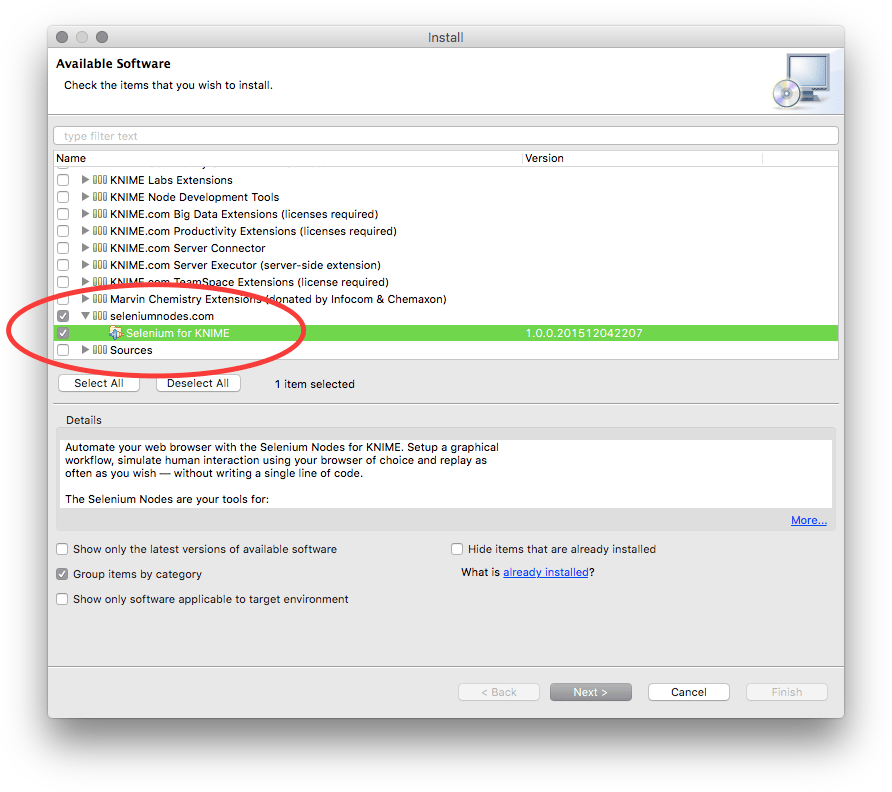 Open KNIME's preferences, navigate to KNIME → Selenium, click Enter … paste the license which your received via email, including the lines -----BEGIN LICENSE----- and -----END LICENSE-----. To try out the Selenium Nodes, use the form below to request a free trial license which is fully functional for one month.